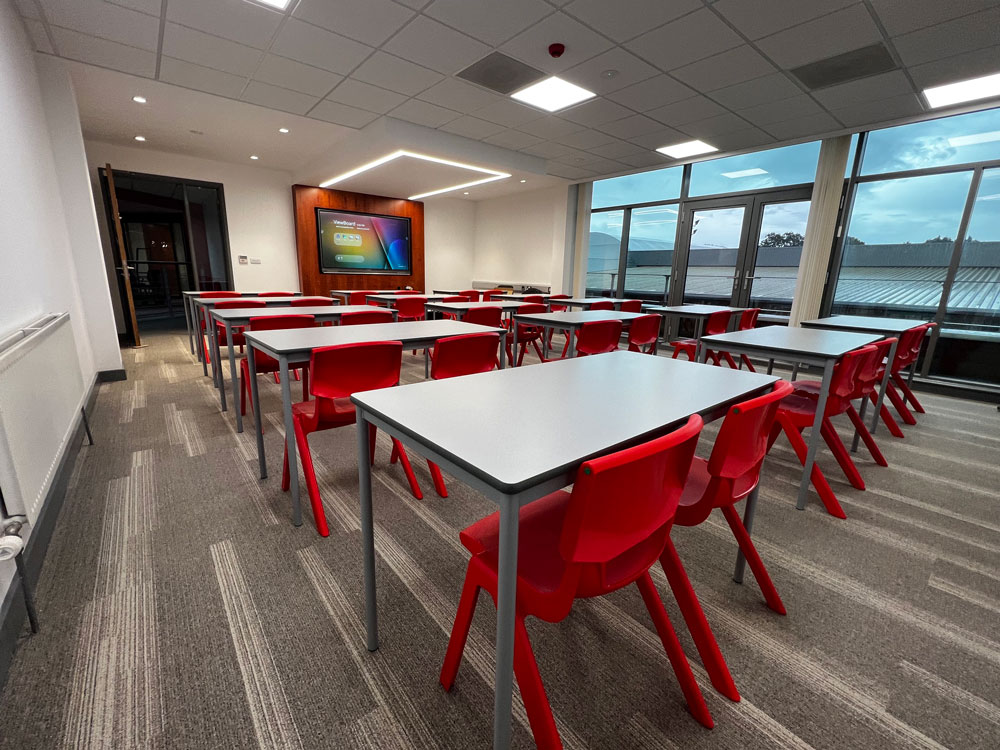 Our Vision
Better Workspaces
Work that doesn't feel like work. You want to motivate students in their personal development. Support work that is concentrated, creative and networked.
Our vision is for every student to work in an environment which inspires & improves the well being of every individual, creating perfect harmony between space and person.
We're aware that better physical comfort, environment and space is a valuable consideration in improving the working and health of teachers and students. Performance have been proven to improve if it's easy to concentrate, and moods are balanced.
40 years experience and still owned & run by the family
With great links to our manufacturers, we are in the position to offer rapid lead times, outstanding service and prices on furniture. We work with you offering expert planning, huge ranges of quality furniture to suit your budget and taste; combined with interior design and project management assuring total quality and satisfaction guarantees.
We are trusted and established company within the industry for our honesty, hard work and customer focus.
Case Study
One School Global embracing modern school environments
Our experienced in house design team planned the layout of the new environment to encourage collaborative learning for both students and teachers. Open spaces, clear glass partitions and sectioned environments.
We listen to what you want…
We listen to your schools needs and advise on the best solutions for the environment. Our team can maximise the space to provide a space that makes the most of the room for whatever the use, and best of all it's free with no obligation.
Our team can maximise your space to provide better environments for this and future generations. Call 0800 999 6061 to arrange a consultation or email us here.