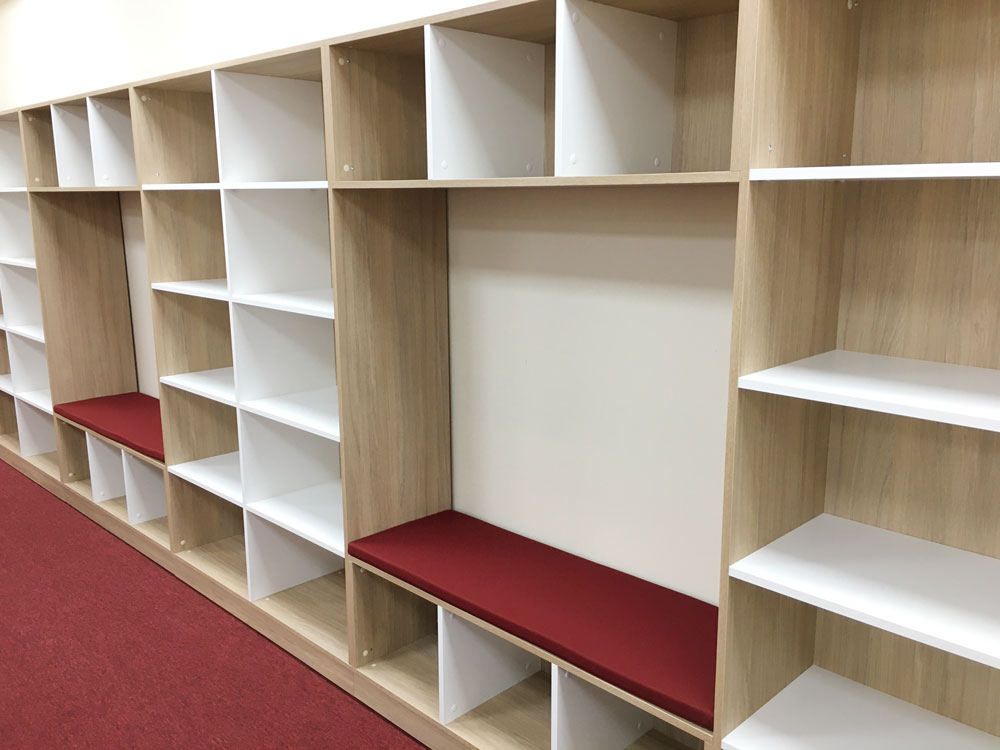 A library to be proud of…
MPS designed and created a new library, storage and learning space. Incorporating modular soft seating and units with private reading areas.
The plan was to create a large library/media area that provided multiple storage solutions while still maintaining a spacious inviting environment. Modular seating in the schools colours that can be arranged to create varying learning spaces.
The choice of of the 2 tone colour theme was chosen as the school wanted to maintain an adult space for the children to work in. The white and maple shelving units really make the soft seating pop, complimented by the red carpet choice.
A separate private learning area with skid base table and chairs, plus small office space was designed to make this a multi-functional learning zone.